Read or leave reviews for K & L Pumping and Septic Service, who provides residential and commercial septic tank pumping, grease trap cleaning, septic certification, sewage ejectors, septic tank riser installation, port o potty outhouse cleaning in St Marys County, Calvert County, Charles County and Southern Prince Georges MD. We are including links to review us on Google or to write a review to be displayed on this website.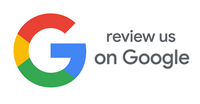 KL Pumping and Septic Service
Average rating:
8 reviews
Jun 22, 2021
Great Customer Service
City & State:
La Plata, Maryland
I called K & L early on a Monday after my regular septic company left me hanging for several days with no communication knowing I needed a pump out before a home inspection. Lucky for me Debbie answered the phone, after explaining my situation, she called me back w/in minutes and fit me in. The guys were out in a few short hours. My yard was left neat, none of the usual ruts I had to deal with in the past. I wish I had been using them from the start. Fees are reasonable. This is the type of small business customer service I appreciate. Highly recommend, you will not be disappointed. Thank you K & L
Jun 8, 2021
Google Review
City & State:
Southern MD
I needed a septic tank service, contacting local companies with solid reviews was leaving me with a 1 to 2 week wait. Came upon K & L with a short review history but the reviews were very good, the web site loaded with consumer friendly information. Called them, spoke to a human after 3 rings who said they could schedule us for the next day. The lady I spoke with was very well informed on the process and rebates for the service fee in certain localities. So I took them up on the offer and dug down to my tank door to be ready. The truck operators showed up when they were scheduled, the equipment was clean and well maintained . Everything went by the numbers and they made short and thorough work of the job. I asked them about installing risers since I am 63 and don't look forward to digging down to and lifting the large cover rather than the cleanout plug every couple of years. They gave me their rates for the risers and installation m which were significantly less expensive than what I had been quoted from others. In short everyone at I had contact with at K and L was a competent professional and the rates and availability were more than competitive. Put them on your short list if you need service.
Jun 8, 2021
Same Day Septic Pumping
City & State:
Waldorf, MD
Had a last minute cancellation and was given K&L Pumping as a recommendation and they came out the next morning as promised and did a superb job. Thank you for your quick service. Greatly appreciated. I recommend this business. Friendly and professional. Receptionist was very attentive.
May 25, 2021
Great Septic Service
Friendly local family with quality customer service. They did a great job!
Got an appointment very fast and arrived on time. Definitely will be a repeat customer.
May 25, 2021
Google Review of 2 Hour Response Time
City & State:
Southern MD
I called K&L early on a Monday morning and they were at my house within a couple hours. They even said they could have come out over the weekend which is amazing. They showed up quickly and pumped the tank fast, all I could ask for. I definitely recommend K&L for your septic needs.
May 5, 2021
Septic Pump out
City & State:
newburg, Md
Super Friendly! Fantastic customer service. Quick and reliable. Would absolutely recommend
Apr 23, 2021
Septic Tank Service
They were Very professional. Quality service and very knowledgeable. Showed up on time when promise and gay friendly advice and recommendation. I would use them again and recommend them to all my friends and family.
Mar 31, 2021
Same Day Septic Tank Service
City & State:
Port Republic, MD
I was impressed with the quick same day service! Very friendly and professional. The tank was pumped and risers were installed to satisfaction. I will totally recommend!